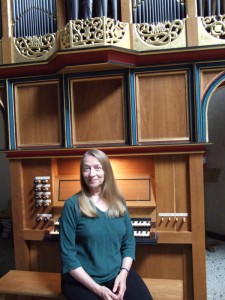 Artistic Director Margret Gries, has pursued a career in early music that includes both academic research and professional performance. She has been a founding member of many early music ensembles in the Pacific Northwest, including Portland Baroque Orchestra, La Capriole and Ensemble Con Spirito. Gries is known for her expertise as a harpsichordist and organist, and as an instructor of early string instrumental technique. For over thirty years Dr. Gries has been a recitalist and teacher, valued for leading discussions on performance questions as they relate to broader cultural and philosophical issues. She also serves as conductor and music director of the Jefferson Baroque Orchestra in Ashland.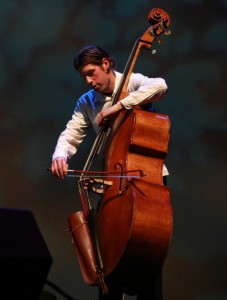 Sean Peterson is a bassist and composer based in Eugene, Oregon. He performs in genres including Jazz, Baroque, Funk, Gypsy-grass, and Salsa. He recently composed, recorded and mixed his debut CD for jazz sextet, "Let It Show," due out in June 2015. He performs regularly with Laura Kemp, Eleven Eyes, Torrey Newhart, Tony Glausi, and the Oregon Bach Collegium. Previously he has performed with Taarka, Beta Collide, The Oregon Composers' Big Band, and The Harry James Orchestra. Sean is a PhD student in musicology at the University of Oregon and holds a Master's degree in Jazz Studies from that institution. His research focuses on instrumental performance in hip hop and jazz, aspects of performativity in hip hop, and hip hop in musical theatre. Please visit www.seanpetersonmusic.com for more information.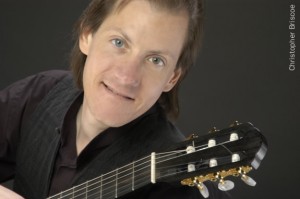 Recently termed 'a prominent guitarist,' by the New York Times, David Rogers maintains an active solo and ensemble performance career as a classical guitarist and performer on early plucked strings. The Washington Post has praised his 'astonishingly florid' improvisations. He has been called a 'modern master of the classical guitar' by 20th Century Guitar. Classics today.com has praised his 'first rate instrumental artistry,' and the Lute Society of America Quarterly has called his technique 'formidable.' He is an endorsing artist for GHS Strings and his music has been featured in major guitar magazines such as Fingerstyle Guitar in the United States and Akustic Gitarre in Germany.



Doug Sears started with the clarinet 57 years ago, then had his head turned right around as a freshman choral singer in college by performing Bach's St. Matthew Passion, Monteverdi's L'Orfeo as well as his madrigals, and medieval music under Karl Kohn, performing at the L.A County Museum of Art and the Ojai Festival. He has been studying the cornetto since the year 2000, benefitting from occasional lessons with Bruce Dickey.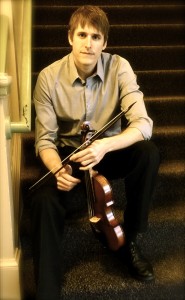 Wyatt True received his doctorate in violin performance and historical performance practice from the University of Oregon, where he held a Graduate Teaching Fellowship with the Eugene Symphony Orchestra. Dr. True is active as a recitalist, directs the Jefferson Baroque Orchestra in Ashland, Oregon, and has performed as a member of numerous professional organizations including the Boulder Philharmonic, Fort Collins Symphony, Cheyenne Symphony, l'Orchestre Symphonique d'Orléans, Shippensburg Festival Orchestra, Oregon Bach Collegium, Oregon Mozart Players, and the Oregon Coast Music Festival. For more information about Dr. True's upcoming performances or teaching studio, please visit his personal website at www.trueviolin.com.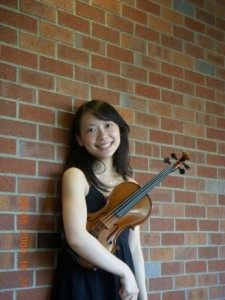 Jannie Wei recently graduated from the University of Oregon with a Doctoral Degree in violin performance and supporting area in violin/viola pedagogy. She currently teaches a private studio at the University of Oregon's Community Music Institute and The Shedd Music Institute. Jannie is also an active member of the Eugene Symphony Orchestra and the Jefferson Baroque Orchestra.