The 17th-Century German Trombone (die alte Posaune)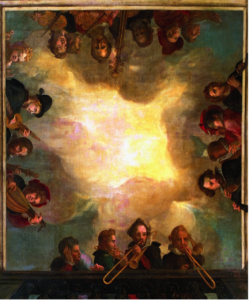 The German trombone tradition, which began in the fifteenth century, continues unbroken to the present day. While J.S. Bach used the trombone infrequently, composers before him used the instrument quite often. The period from 1550 to 1650 has been called a "Golden Age of the Trombone" because, at the height of its popularity, every church, court, and municipality in Europe (and their colonies abroad) employed or desired trombonists. This concert will present trombone music from several seventeenth-century German composers showing the instrument's affective flexibility and rhetorical capabilities. Performers include singers Dylan Bunten, bass, Alyse Jamieson, alto, trombonists Bodie Pfost (director), Barrett Codiek, Kenneth Biggs, Mark Jacobs and Brian Taylor, and organist Margret Gries.

Click Here to purchase tickets.
United Lutheran Church, 22nd and Washington, Eugene, Map/Directions
---
Ye Sacred Muses: Consort Songs by William Byrd
Sunday October 16, ** 4 PM ** @ United Lutheran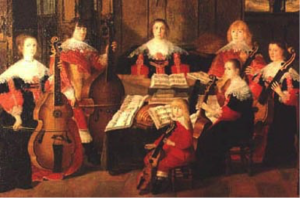 OBC welcomes members of Cascadia Viols (Anthony Allen, Lee Inman, Tim Scott, Dirk Freymuth, and Ann Shaffer) and guest vocalists Kerry McCarthy and Tim Galloway for a program of music for voices and viols by William Byrd (c.1540-1623). One of the greatest composers of Elizabethan England, Byrd produced an immense repertoire of sacred and secular vocal polyphony, as well as finely crafted instrumental works, all showcasing remarkable complexity and expressive power. This program will highlight Byrd's rich repertoire of consort songs, along with selections from his Mass for Five Voices, and a few of his works for viol consort.

Click Here to purchase tickets.
United Lutheran Church, 22nd and Washington, Eugene, Map/Directions
---
Sacred Arias for Voice, Trombone and Organ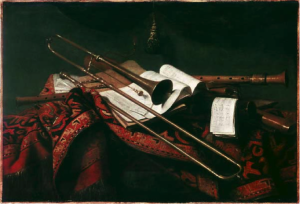 The sacred dramatic music of the Habsburg Empire from roughly 1650 to 1750 is a repertoire underrepresented in modern concert programs. Not only does it offer a glimpse into the sound world of another time and place, it also demonstrates a profound shift in playing the trombone. From its inception in the fifteenth century, the instrument was played "in A," however, around the year 1712, trombonists began to play it "in B-flat" and continue to do so today. This shift in approach to the instrument can be seen and heard through the music composed for it at the time. In this concert Bodie Pfost, trombone, and Sarah Benzinger, soprano present selected arias with trombone obbligatos that best represent this unknown repertoire and that most important shift in trombone performance technique.

Click Here to purchase tickets.
United Lutheran Church, 22nd and Washington, Eugene, Map/Directions
---
Baroque Music for Fortepiano and Five-String Cello

Several court musicians active in 18-century Berlin were students of J. S. Bach and many wrote cello sonatas well-suited to the five-string cello and the fortepiano. Our program begins with a gamba sonata by J. S. Bach and then moves to sonatas that demonstrate the language of sensibility, with its abundant expressions of emotions emphasizing beautiful melodies. Composers include C. H. Graun, C. F. Abel and the Bückeburg Bach, J. C. F. Bach. Marc Vanscheeuwijck, 5-string cello; Julia Brown, Viennese fortepiano.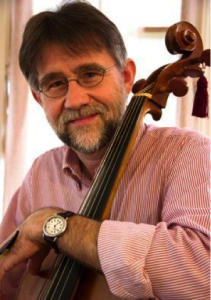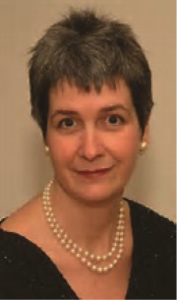 Click Here to purchase tickets.
Church of the Resurrection, 3925 Hilyard St, Eugene
---
Les Grâces: Virtuosic Music by French Composers

Our program titled "Les Grâces" features extraordinary compositions selected from French masterworks of the early eighteenth century. Performers include Holly Roberts and Michael Sand, baroque violins, Marc Vanscheeuwijck, five-string cello and Ednaldo Borba, harpsichord. Composers featured include Marin Marais (Pièces en trio), François Couperin (L'Apothéose de Corelli) and Jacques Hotteterre (Duos for two soprano instruments). One of the most unique compositions on this program is the Sonnerie de Sainte Geneviève du Mont de Paris by Marais, a representation of the sound of the bells of the Abby Church as they sounded through the streets of Paris. In all, this program presents to the Eugene audience the latest in historical performance practice style, bringing the unique "graces" of this music to life.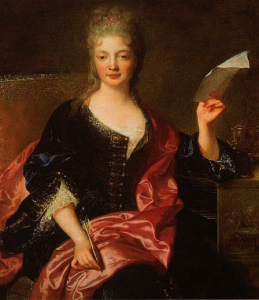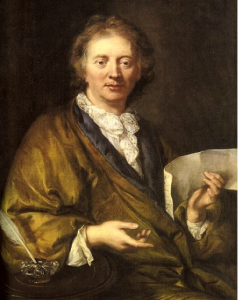 Click Here to purchase tickets.
United Lutheran Church, 22nd and Washington, Eugene, Map/Directions
---
Easter Week in Naples
Based on recent research and interest in the remarkable history of music performance in the confraternities and churches of Naples, this program will cover a variety of offerings associated with Easter Week observances. Most well-known is Pergolesi's setting of the "Stabat mater" sequence, composed for the Contrafernità dei Cavalieri di San Luigi di Palazzo. You will also hear Caresana's "Tarantella," the cantata "Squarciato appena havea" by Provenzale and a cello concerto by Fiorenza. Directed by Marc Vanscheeuwijck, the program features vocalists Alison Kaufman, Sarah Brauer, Emma Lynn, Cole Blume and Dylan Bunten, with baroque strings from University of Oregon Collegium.

Click Here to purchase tickets.
Church of the Resurrection, 3925 Hilyard St, Eugene
---
Marcello: Music for Men's Voices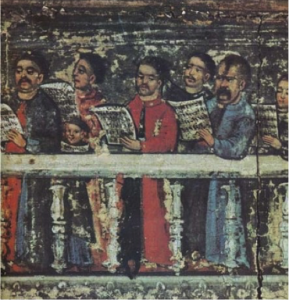 Our ensemble of community and university singers present a concert of music for men's voices by aristocrat, magistrate, and musical dilettante Benedetto Marcello. Basses Dylan Bunten and Kevin Wyatt-Stone open the program with a dramatic, multi-movement psalm setting from Marcello's massive eight-volume "Estro Poetico-Armonico." The full choir ensemble will perform two contrasting works, "Missa janua coeli" for double men's choir and "No che lassú ne cori," a satirical madrigal which puts the choir at odds with the "castrato," played by soprano Allison Kaufman. Instrumental support is provided throughout the program by organist Margret Gries and string players from the University of Oregon.

Click Here to purchase tickets.
United Lutheran Church, 22nd and Washington, Eugene, Map/Directions